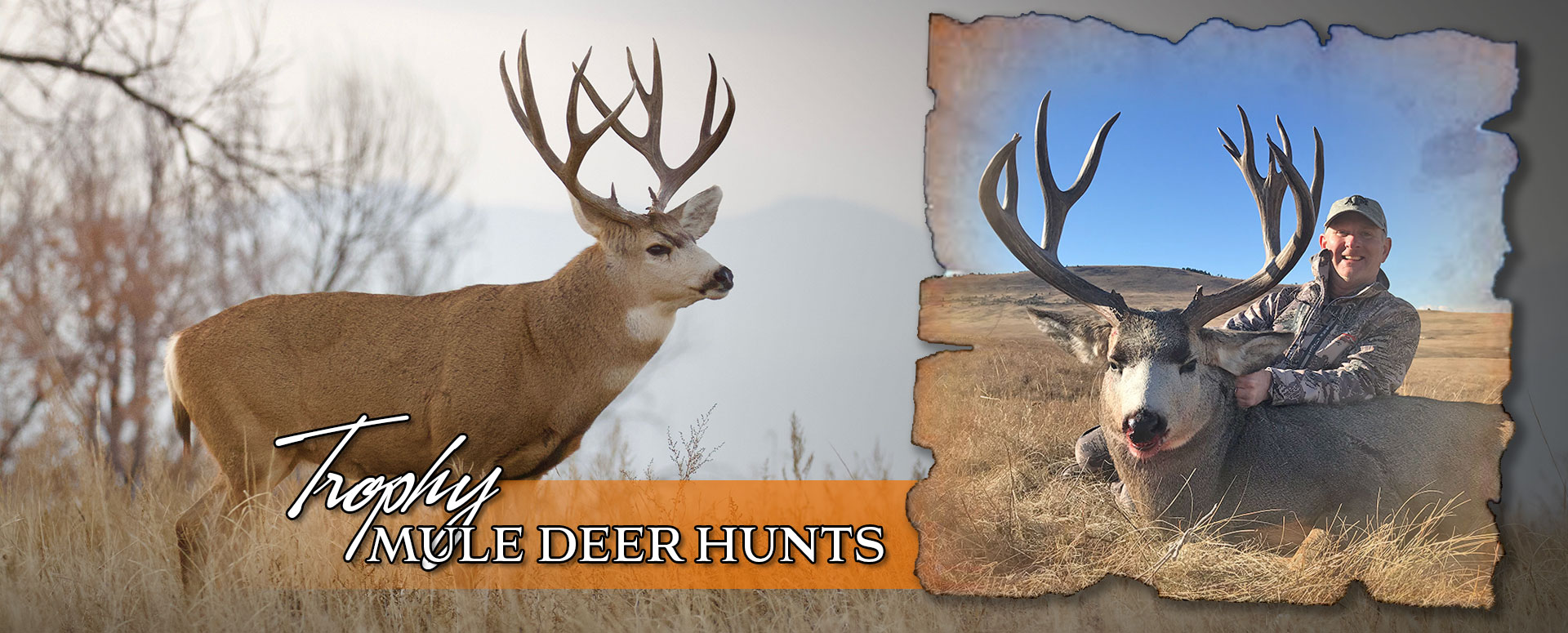 Alberta Mule Deer Archery Hunts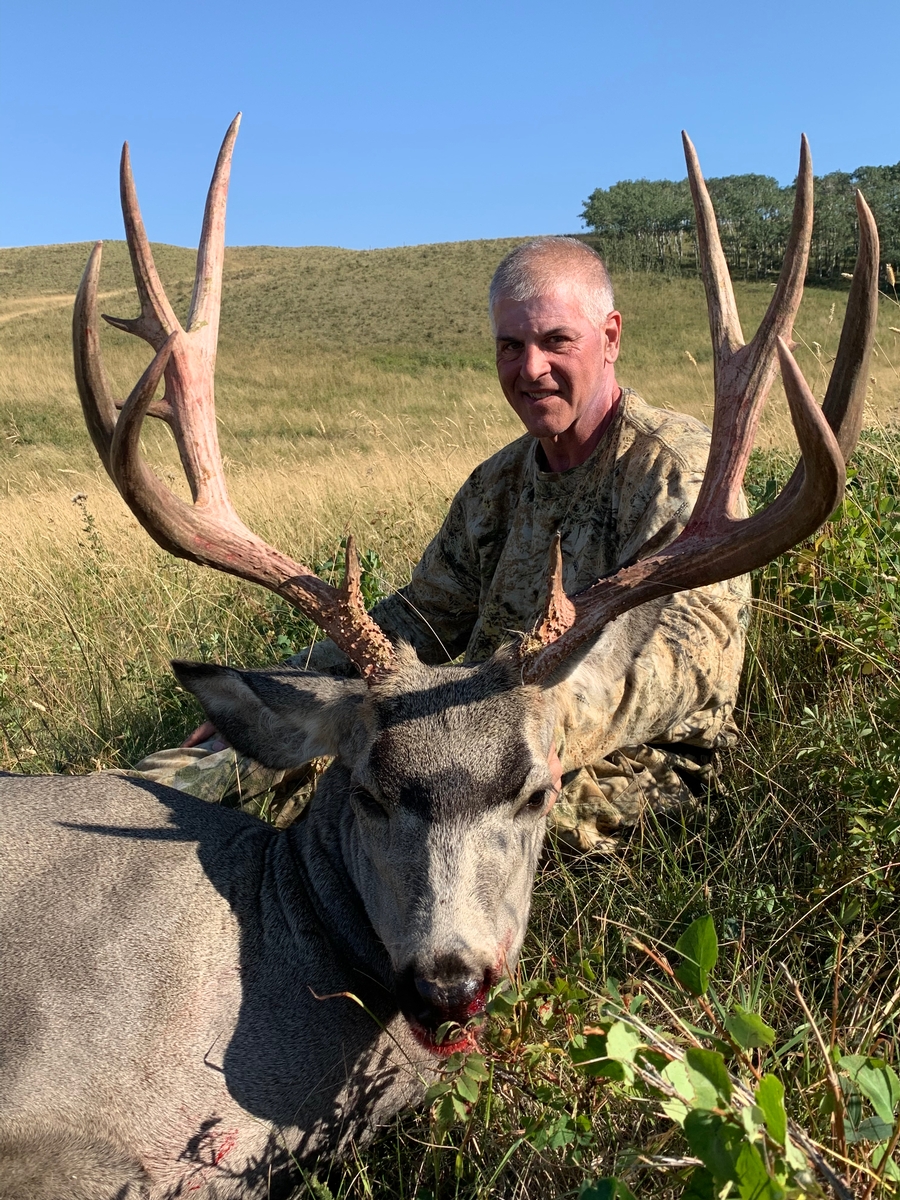 Mule Deer Bowhunt Details
Our Alberta mule deer bowhunts are held during archery season only from the beginning of September through early October. During this time the bucks are found in small bachelor herds throughout our hunting areas. The rolling foothills, coulee's and various creek breaks, combined with a very high deer population and great genetics, provides us with outstanding archery opportunities.
Our mule deer archery hunts are all spot and stalk hunts. The most effective way in which we have found highly successful is by spotting the buck and wait for him to bed down. Then with a good wind, stalk to within bow range. The average shot distance on these hunts is between 30 and 40 yards. The bucks in our area usually have their velvet through the first two weeks of September. All resident hunters including the bowhunters have to apply for a draw and then wait numerous years to be successful in order to get a chance at these bucks-this allows more bucks to mature to trophy-size caliber. All archery hunting is done on private farm and ranch lands.
Countless hours are spent scouting the area prior to the season locating big bucks and learning their patterns. This hunt is an excellent opportunity to harvest a Pope and Young class buck from 150" to 190" plus in size. If you are looking for an exciting archery mule deer bowhunting experience for trophy class bucks this is the one for you. Tags are guaranteed and no draws are required.
We also offer rifle hunts in the foothills of Alberta and in the Canadian Rockies of southern Alberta during all phases of the rut. Our success rate on these hunts is very high year after year.
All mule deer hunts include professional experienced guiding, home cooked meals, accommodations, trophy care and transportation to and from the Calgary International Airport.
Alberta has become a premier destination for trophy mule deer archery hunting, and if you want to experience what Alberta mule deer bowhunting is all about, then book your next hunt with us.