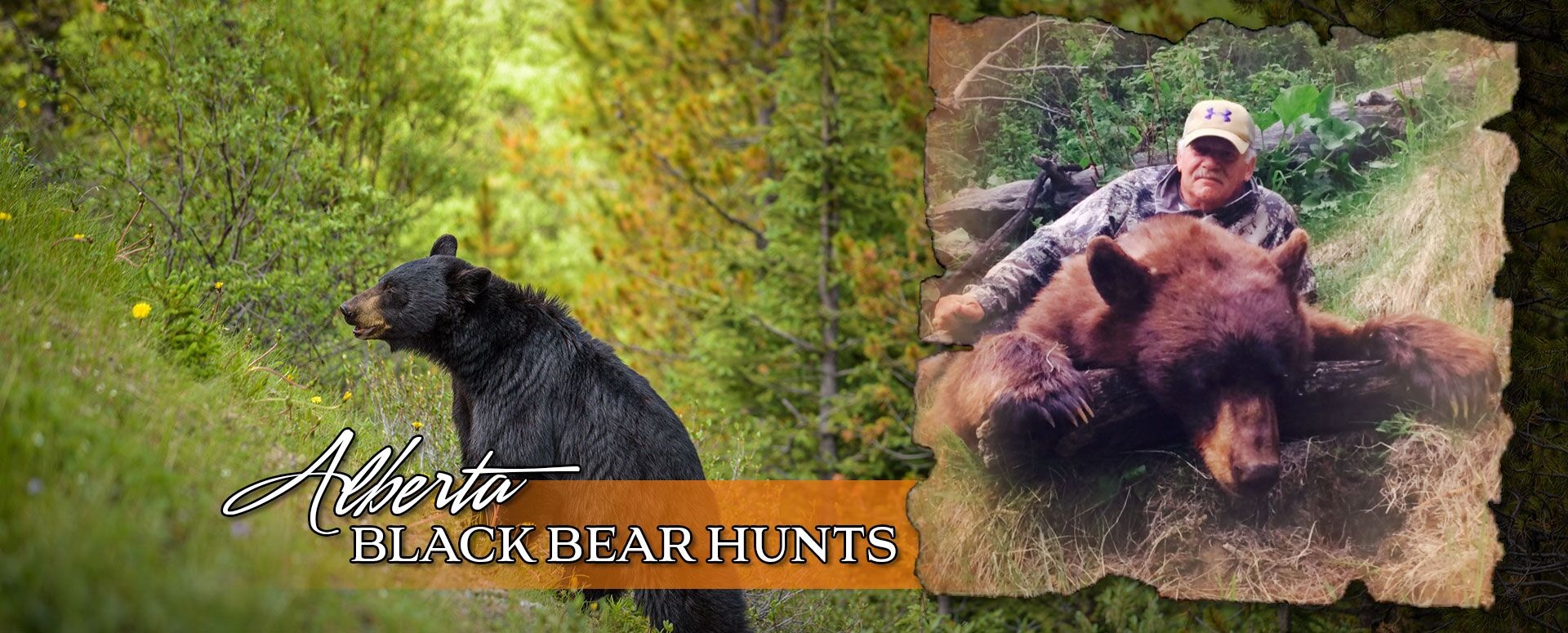 Alberta Black Bear Hunts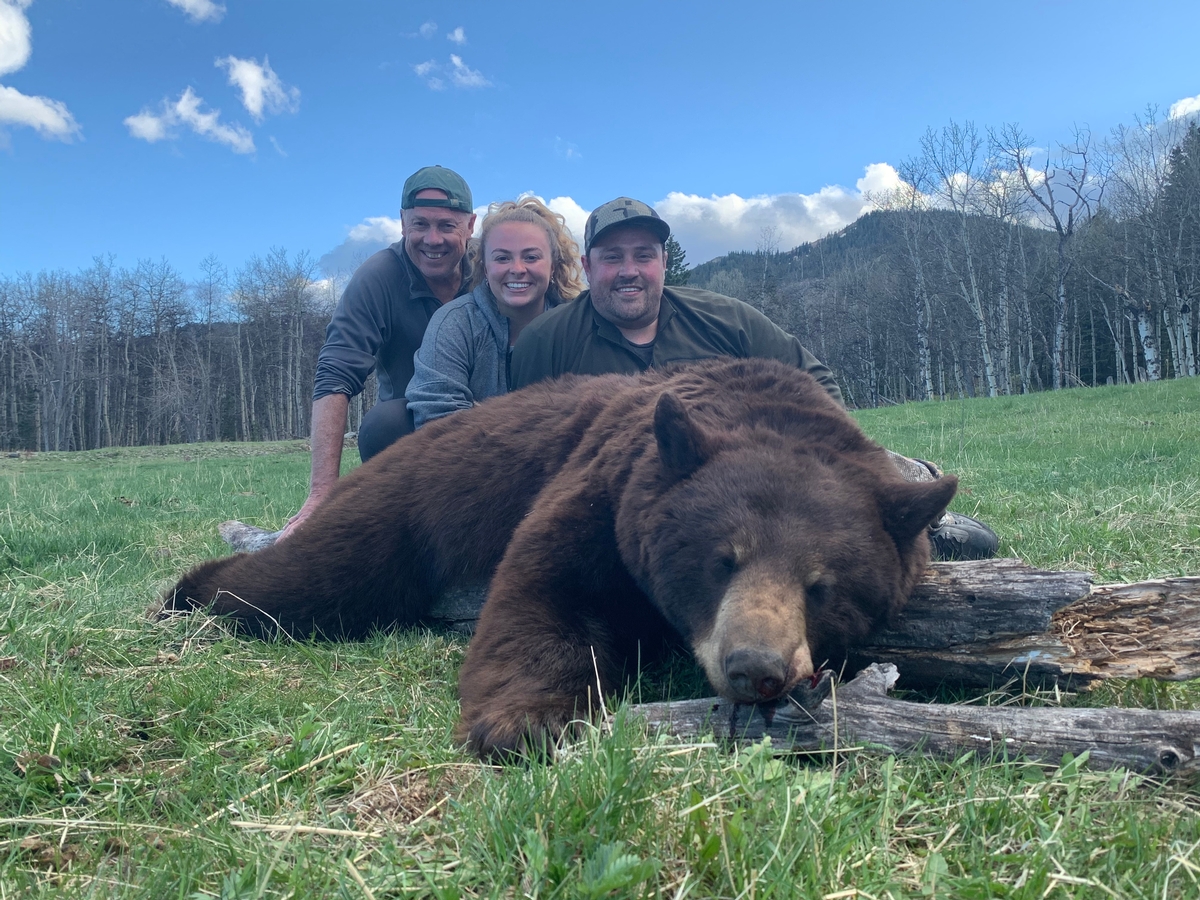 Spot & Stalk Black Bear Hunts
Our spot and stalk black bear hunts take place from late April to the end of May throughout the Porcupine Hills and the foothills of the Rockies in Alberta. During this time the black bear hides are in great condition.
We hunt on both private and public lands, generally focusing on the forest fringe and open meadows were the green vegetation is growing. We also take advantage of the logging cut blocks and the pasture clearings to glass for a trophy boar!
This area holds many color phase bears; nearly 30% of the bears could be brown, cinnamon or blonde. Transportation throughout the hunt is either by truck, side-by-side vehicle or by foot to get us positioned at a good vantage point for glassing. Once a trophy Black Bear is spotted, we will hike within shooting range.
Alberta has become a premier destination for trophy black bear hunting, and if you want to experience what Alberta black bear hunting is all about, then book your next hunt with us.