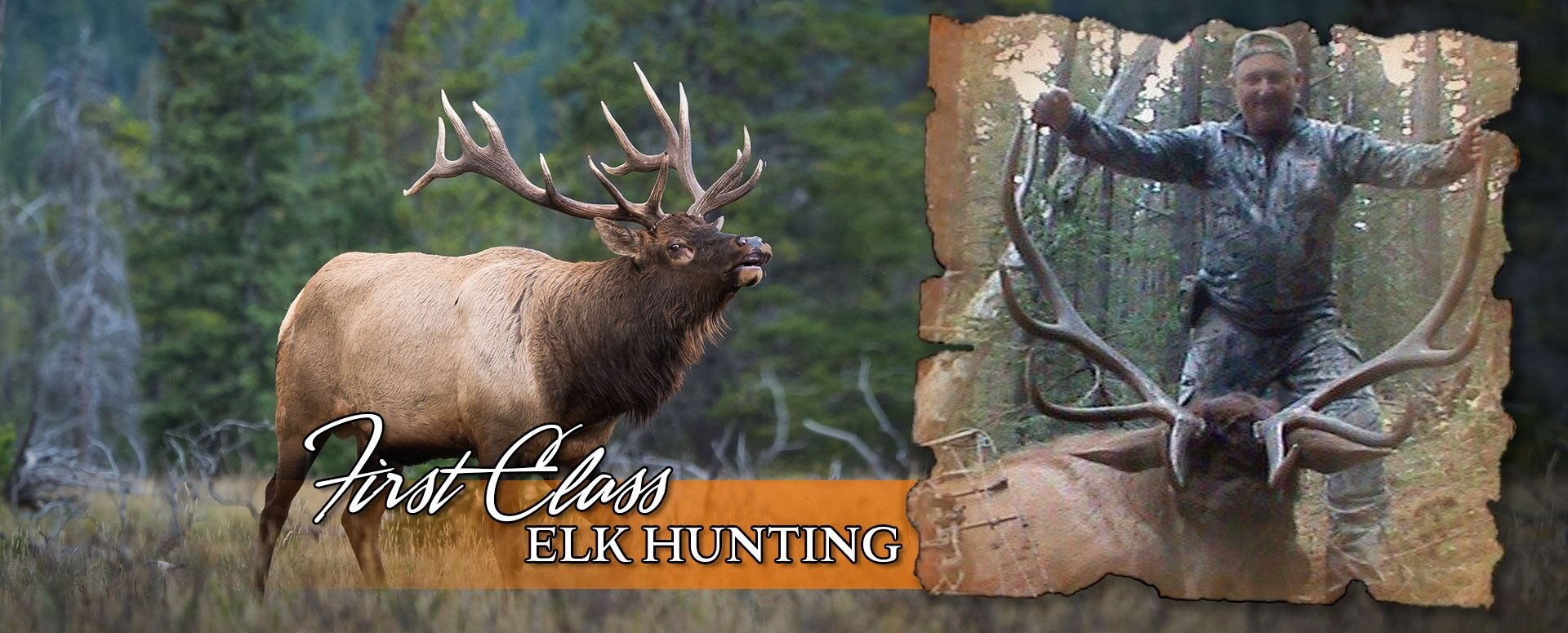 Alberta Elk Rifle Hunts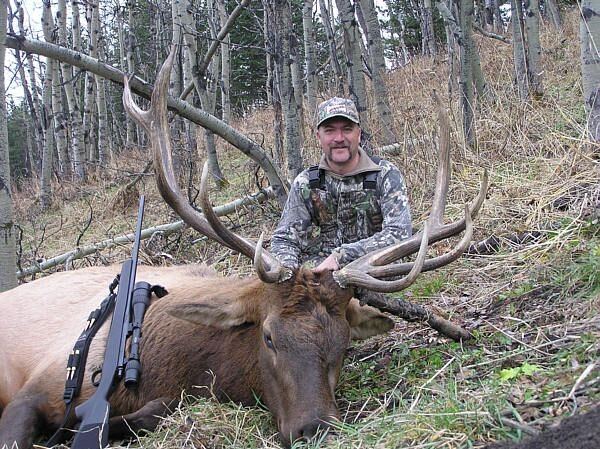 Trophy Elk Rifle Hunting
Our Alberta elk rifle hunts take place in the same area as our elk bowhunts in the scenic southwestern corner of Alberta. We offer two elk rifle hunts throughout the season. The first hunt is at the end of October when the elk are in herds finishing up their rut. The second hunt is at the end of November when winter pushes the elk out of the timber to graze on wind blown slopes and ridges. During this later hunt the bulls are in bachelor herds which can be located from our many vantage points. If late season elk rifle hunting is what you have been looking for, both of these hunts offer a great opportunity to harvest a good bull.
Our tags are guaranteed with no draws required. All elk rifle hunts include professional experienced guiding, home cooked meals, accommodations, trophy care and transportation to and from the Calgary International Airport.
My wife Angie and I are directly involved in all aspects of the elk hunt making sure that every detail of your hunting experience is looked after. I provide you with over a decade of guiding experience to help you take home the trophy elk of a lifetime.